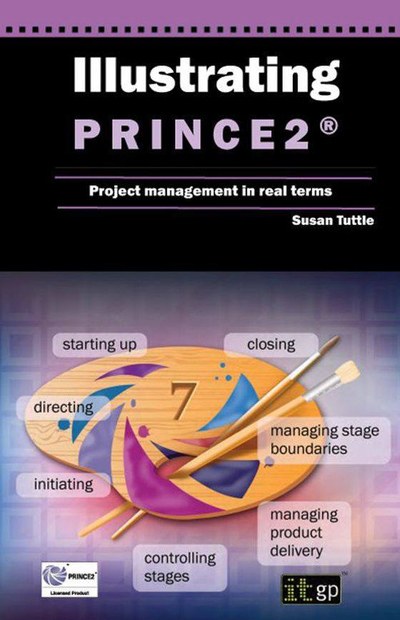 Illustrating PRINCE2 - Project Management in Real Terms
SKU: 3732
Authors:
Susan Tuttle
Publishers:
IT Governance Publishing
Format: Softcover
ISBN13: 9781849283250
Pages: 238
Published: 10 Jan 2012
Availability: In Stock


A step-by-step guide that breaks down the PRINCE2® methodology into bite-size chunks.
Description
Enjoy effective and profitable projects with PRINCE2®
PRINCE2® is a versatile project management method that can be tailored to any project, of any size, in any environment, by any company. It is widely recognized and extensively used. This book will show you how PRINCE2® will enable you to obtain the best possible results from all your projects.
Step by step guide to effective project management
Written by an experienced practitioner and trainer, this step-by-step guide breaks down the PRINCE2
®
methodology into bite-size chunks, giving clear explanations and practical illustrations in each section. It will show you how to effectively apply the principles, themes and processes of PRINCE2
®
to your project.
Understand what PRINCE2® actually means in real terms and real language
Gain insight into what the PRINCE2® method offers you as a project manager
Learn from others who have used the methodology well or badly
Use others' experiences as your starting point for your application of PRINCE2®
Learn better strategies for using PRINCE2® to manage the day-to-day aspects of your projects
Effectively managed projects deliver the desired results. Projects managed with the PRINCE2® framework can increase the efficiency of your business and your customers' trust in you, leading to more business and increased profits
Buy this book and manage projects that are effective, successful and profitable

To hear about new titles and exclusive offers from IT Governance Publishing, sign up and select 'Books' from the New Products options.
About the Author
Customer Reviews