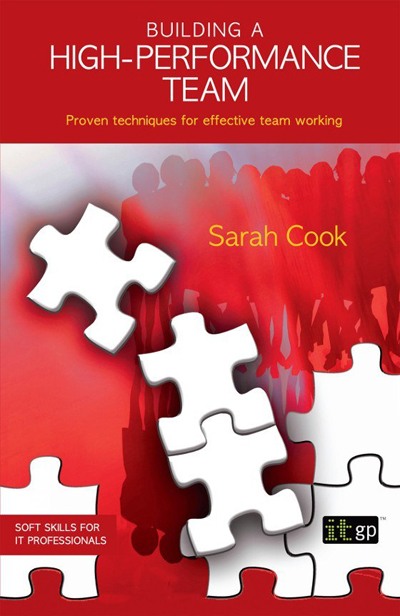 Building a High-Performance Team
SKU: 2209
Authors:
Sarah Cook
Publishers:
IT Governance Publishing
Format: Adobe eBook
ISBN13: 9781905356812
Pages: 128
Published: 27 Jan 2009
Availability: Always Available


Building a High-Performance Team is intended to provide IT managers with informative and practical advice and tips on how to create a high-performance team. Comes a part of our Soft Skills Series.
También puede interesarte...
Description
Practical tips and advice on developing an integrated, high performance team.
As an IT manager, you depend on collaboration and teamwork. Whether you're a team leader, member, or part of a cross-function team, the successful implementation of your IT projects depends on team synergy and performance.
Ideal for IT managers and anyone working with IT professionals, this book will help you to understand the characteristics of a high-performance team. It also gives you the skills to assess the overall performance of your own team, and develop an action plan for realising its potential.


Benefits to business include:
Recognise the key characteristics of a high-performance team
Assess the current productivity of your own team
Develop a step by step action plan for transforming your team's performance
To hear about new titles and exclusive offers from IT Governance Publishing,
sign up and select 'Books' from the New Products options.
About the Author
Opiniones de clientes